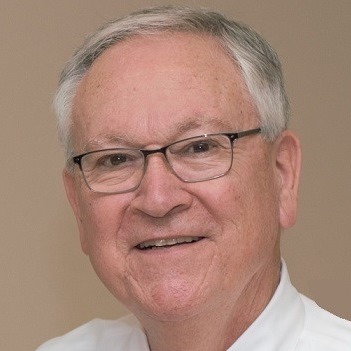 Dominick Dina is the Broker/Owner of Christian Realty San Antonio (dba) and a full-time Texas REALTOR®. He strives to provide personal, professional real estate services to buyers, sellers, those who wish to rent, owners who wish to lease or seek professional residential property management services in the Bexar County-San Antonio metro area.
A 30-year active duty Air Force veteran (1969-1999), Dominick retired as a Chief Master Sergeant (E-9), after serving throughout the United States, Europe and Asia. He holds a BSOE in Criminal Justice from Wayland Baptist University (1987) and a Master's degree in Public Administration from Webster University (1997). He is a former member of the adjunct faculty at Northwest Vista College, a part of Alamo Colleges, in their Criminal Justice program. He is also commissioned as a Notary Public in Texas.
PROFESSIONAL MEMBERSHIPS
National Association of REALTORS
®
(NAR)
The Texas Association of REALTORS® (TAR)
The San Antonio Board of REALTORS® (SABOR)
The Christian Business Chamber of Commerce
The GRI Society of San Antonio
Dominick is a member of Concordia Lutheran Church and strives to apply his Christian beliefs into his real estate services. He and his wife, Hyong Ju, have resided in San Antonio since 1993. They have three children and four beautiful grandchildren.
Please contact Dominick today at (210) 273-9082 or by email to discuss all your real estate questions and concerns, without obligation.
Texas law requires all license holders to provide the Information About Brokerage Services form to prospective clients (please click this link).
Testimonials from clients
Dominick is an outstanding person to work with. He is meticulous and on the ball with every detail. He also holds true to the values that his agency represents, namely "Christian Realty". If you want someone honest and hard working I would seriously talk to this man. He gives me constant feedback on what is going on with my property
and always asks for permission before making any decisions on my behalf. Its a relief to find someone this honest, its like finding an honest car mechanic, hard-to-come-by. He really goes over and above, you'll know as soon as you talk to him you made a good decision, me and my family are confident we went to the right person.
Jason U.
===================================================
You will not find a more dedicated, professional Realty business in San Antonio. Dominick puts his heart into everything he does. As a property manager, he is well above his peers. As a realtor, he goes above & beyond. He took care of our home as if it were his own as we marketed to potential renters/buyers. Thankfully, he has now sold our home but we will continue to praise his determination. We would strongly recommend him & his team for anyone needing to buy, sell, or rent/lease a home!
Julie H.
====================================================
Dear Christian Realty,
I was privileged and honored to have had Christian Realty, Dominick Dina, to represent my home. I have known Dominick for several years while living in my current neighborhood. I decided to ask him to represent my home when I decided to move to another city. He was very professional and patient with all my real estate needs. He walked me through all the
steps in the selling process, right up to closing. He provided me with excellent advice and showed me that selling your home does not have to be a dilemma. I would recommend Christian Realty to everyone.
Paul W.
=====================================================
If you are looking for an agent who is honest, kind and result orientated, then Dominick is the agent you need. The first thing you will find out is how respectfull he is towards your family and knowlegdeable about the residential market where you preside. After 13 days of our house being listed we received an offer and closed 40 days later in escrow. Since we transfered out of state, Dominick handled all the paperwork and other house duties during this whole process. My wife and I were very pleased with him and the only thing I will hate is not having him available in our next purchase. I would strongly recommend Dominick for your real estate needs.
Lydia and Omar O.
====================================================
"Sir,
Great news! I went today and signed my lease! Thank you again for all your patience and support. Considering I have been here for over 3 months and have had 4 other attempts to Realtors…. I finally can say I found the right place for me. You were so patient and dedicated. I really appreciate it. Thank you again.
I will make sure to continue recommending you to future Soldiers as well. If I ever buy here I will call you! Have a great day and keep in touch!"
Very respectfully,
Viridiana L.
==================================================
"Dominick does not waste any time! He is responsive, honest, and explains the advantages and disadvantages of every scenario. He has proven to be a man of his word, and I am very happy that he was my agent.
I will always recommend Dominick to my friends."
Shanon W.
==================================================
Dear Dominick,
Have been wanting to write and thank you for all you have done for me and my house and my helping friends and workers. I know my not being there made it harder for you and gave you a lot more to do…tending to ailing landscape to cleaning tops of appliances. You are so very thorough. I feel quite blessed to have been able to work with you.
I am preparing to sell another unit and I want your valuable assistance. You have very good ideas in all areas of real estate. I guess what I appreciate most is the fact that when you say you will do something, you do it. You keep your word and that gives such a sense of security to your clients.
Thank you again Dominick, for all you did to ease my path on this arduous closing.
Most gratefully,
Neva Dayl W.
==================================================
Dominick really helped us out and stuck with us. We had some pretty steep requirements for our home but we found the right one! Acre and a half inside 1604 and Redland with a beautiful home on a cul de sac. Closing was a nightmare due to my bank merging with another on the day of closing and the seller threatening to pull out but Dominick and our title company were able to hold the whole thing together so we got our wonderful home.
Dominick was knowledgable and truly watched out for our best interest. Highly recommended!!
Ryan S.